Modify the appearance by own CSS
Modify the appearance by own CSS
What is the purpose of CSS?
Besides the basic appearance settings, the chat Administrator may modify its appearance using individual
CSS
s.
This option can be very useful for people who use the chat on several sites, with varied design.
By using own CSS, you can adjust the same chat to each site.

Where do we add our livechat CSS?
Own styles have to be added in
Custom theme
.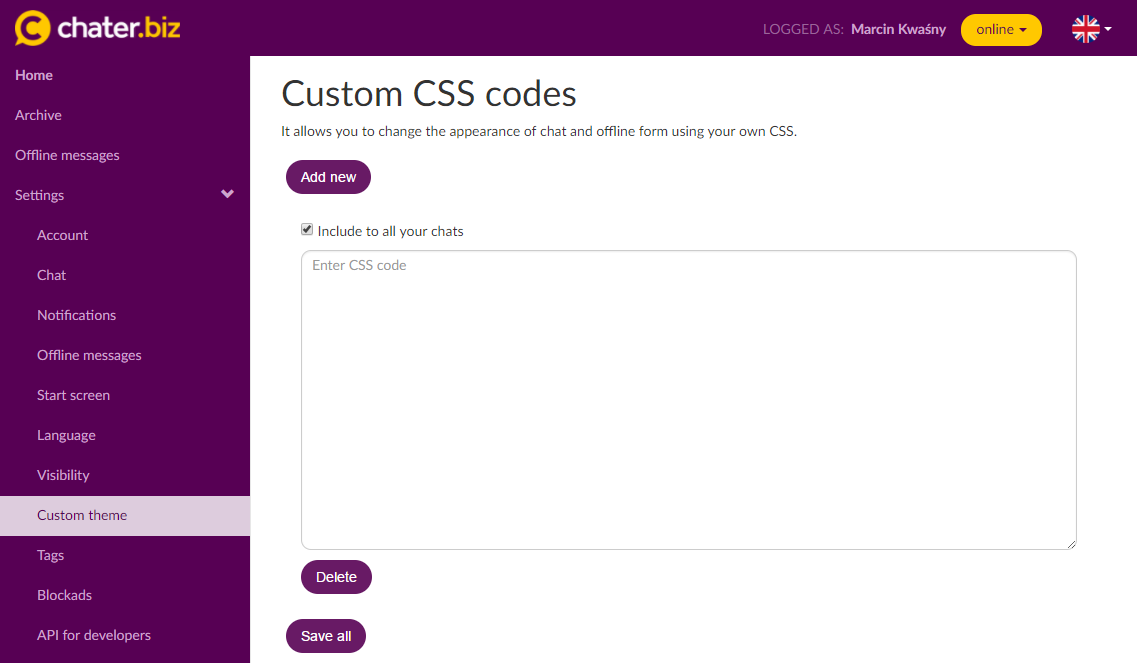 By default, the styles are added to all chats, i.e. all sites where the chat is used. It is symbolised by marked option "Include to all your chats". You can also deactivate it and the application will display information about the requirement to modify the chat script on the site where you want to introduce the changes. After moving onto "i" symbol, a complete chat script will be generated, including the added style.