Open the selected chat department.
By properly modifying the code, we can cause a specific department to appear on a given page for the customer. For example, if we offer services in several voivodeships, and we want chat to appear on the subpage with Łódź Voivodeship offer allowing the customer to contact the Łódź Voivodeship department immediately, we can trigger it.
How to do this?
To do this, you need to add the following fragment to chat script:
section:'section-data-id'
In the 'section-data-id', you need to provide ID of the specific department. To get the department ID, you have to right-click on it and use the
examine element
option: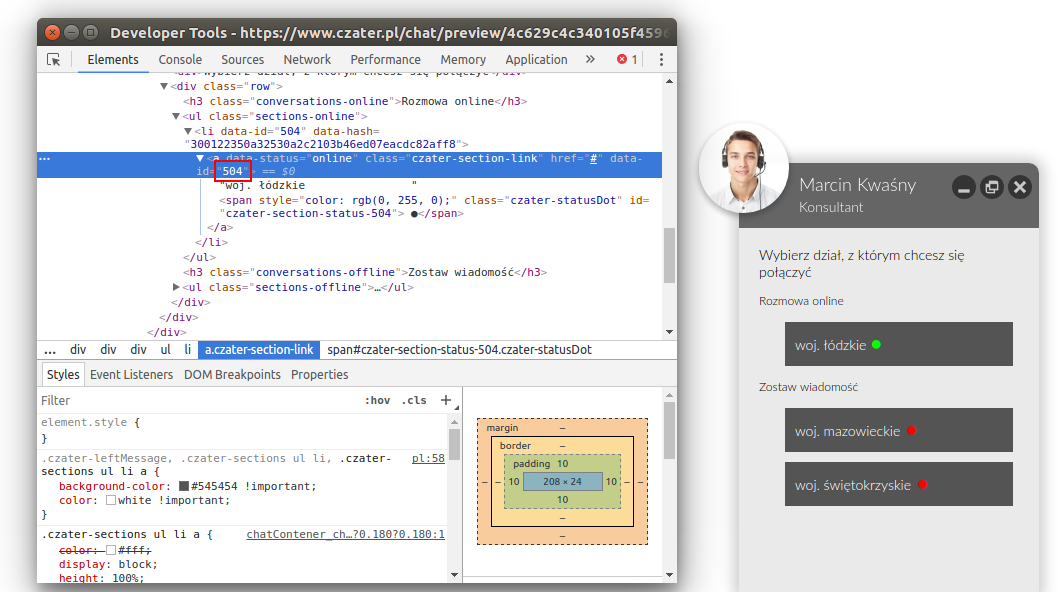 In our example, Łódź Voivodeship department has ID 504.
Thus, we need to add the following fragment to chat script:
section:'504'
After this modification, the code will look like this: