Livechat on Blogger (Google blog)
Livechat on Blogger (Google blog)
How to install livechat in the Blogger?
After logging in to your administration panel in the Bloger, click on the
Theme
in the menu block on the left. Then click on the button
Edit HTML code
under the preview of the currently used theme.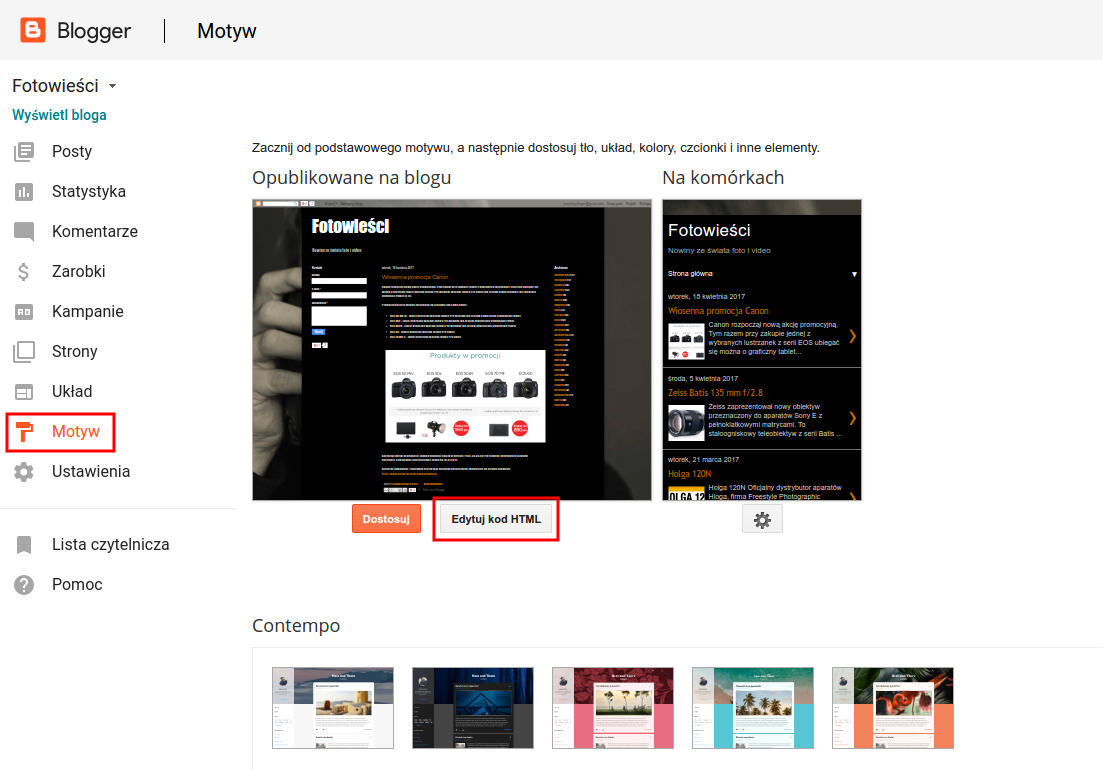 On the next page, in the template code edit window, find the end of the header and line above this flag paste your
chat script
. Finally save the changes with the
Save theme
button.
<script>window.$czater = {tok: "Your_chater_ID", domain: "https://www.chater.biz/", login: undefined, email: undefined};</script><script src="https://www.chater.biz/assets/modules/chat/js/chat.js" async></script>