Livechat for Android
How to use chater applications on Android devices?
The first version of our application for
Android
mobile devices is available.
You can download it free of charge from Google Play:
Livechat Chater.biz Android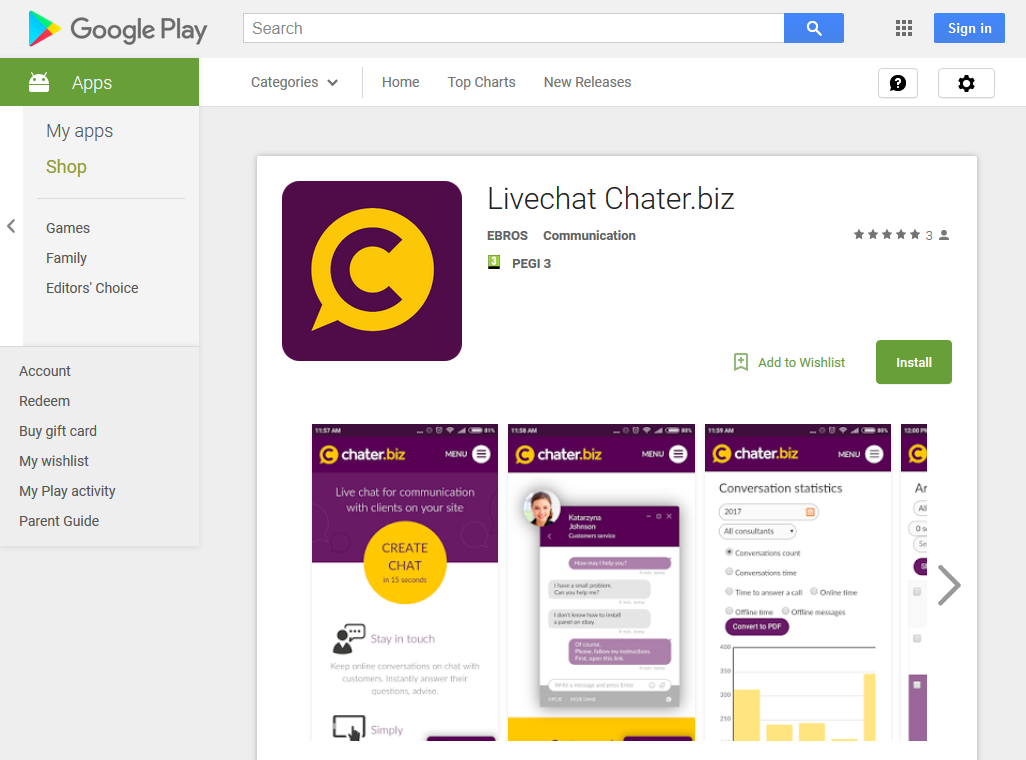 1. Install the application from Google Play on your mobile device.
2. Log in using the same data you specified when registering the account in the service.
3. Remember to select the proper status. If you are logged into the chat in the application and the computer at the same time, a change of status on one device will also cause a change of status on the other device. Hence, the status on chat will change.
Feel free to download the application. If you have any feedback, please do not hesitate to contact us.
Josh glass
· 8.03.2019 0:41
I think it's a good site more people are using irrated at 7