Google Analytics integration
Google Analytics integration
What is Google Analytics?
Google Analytics is an advanced tool used to analyze website statistics. Installation of the module for collecting statistics about the website takes place in the same way as installing a livechat - you have to put appropriate script in the website code, which is generated on the user account in the Google Analytics panel. More information on this subject can be found in
Google help
.
How to integrate Google Analytics with the chater?
If you use Google Analytics module on your websites, you can also use it to read the information about events associated with chat on the website. Just go to the
Statistics
tab and run the
integration with Google Analytics
option at the bottom.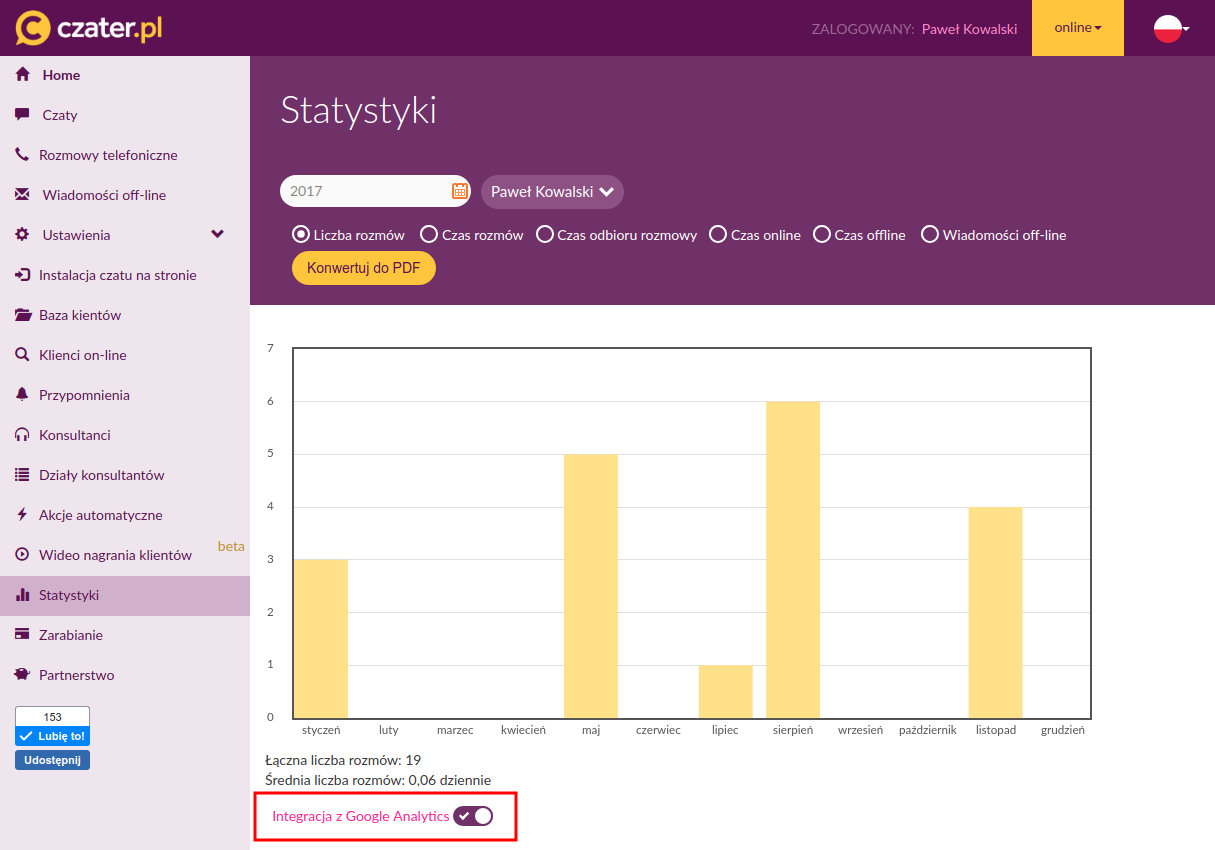 Now, in your Google Analytics panels you will have access to the information regarding events associated with the chater. Data displayed in the statistics include:
chat events
events associated with CallBack module
automatic actions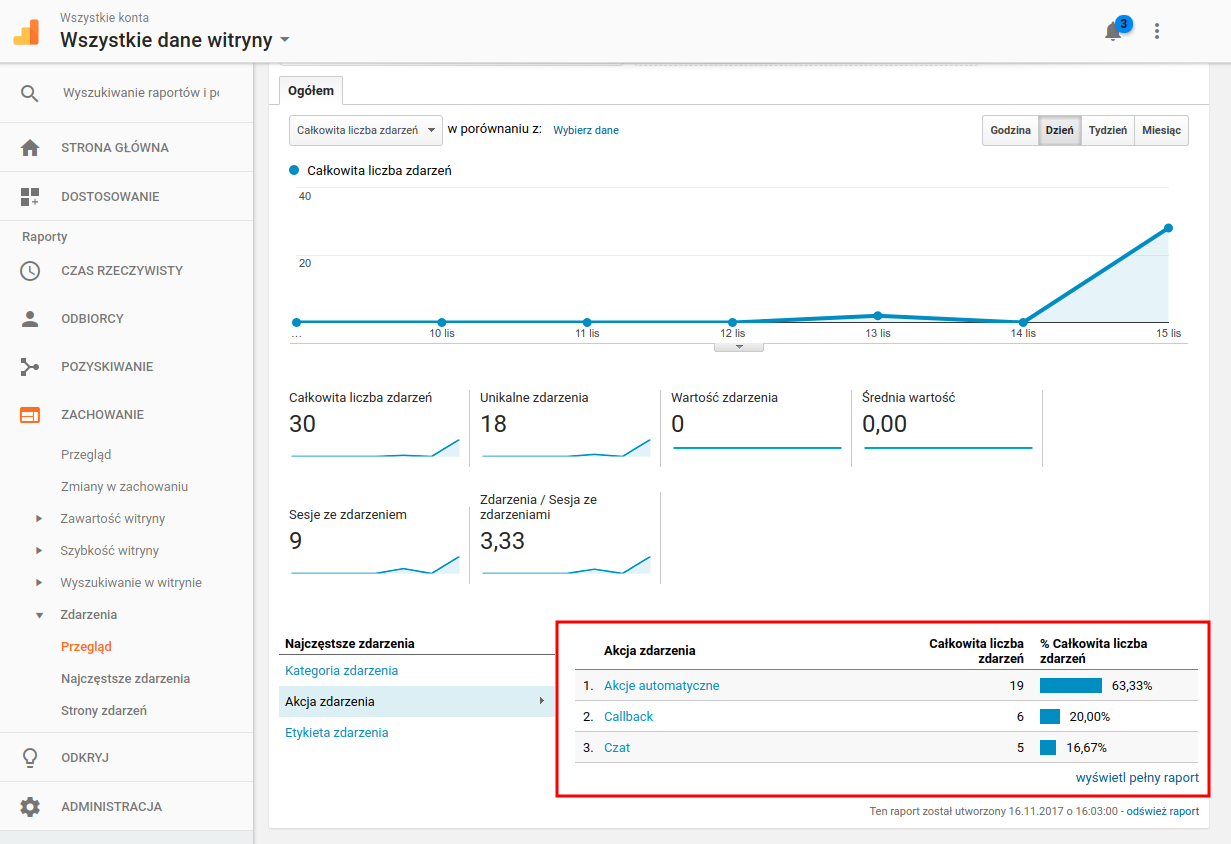 Chat statistics are also displayed in the real-time events section. IN addition to information about current traffic on the website, after integrating chater with Google Analytics, we will obtain the data about currently ongoing conversation, events in CallBack module and automatic actions.